photography gloves:
REASONS WHY THEY SHOULD BE PART OF YOUR PHOTOGRAPHY EQUIPMENT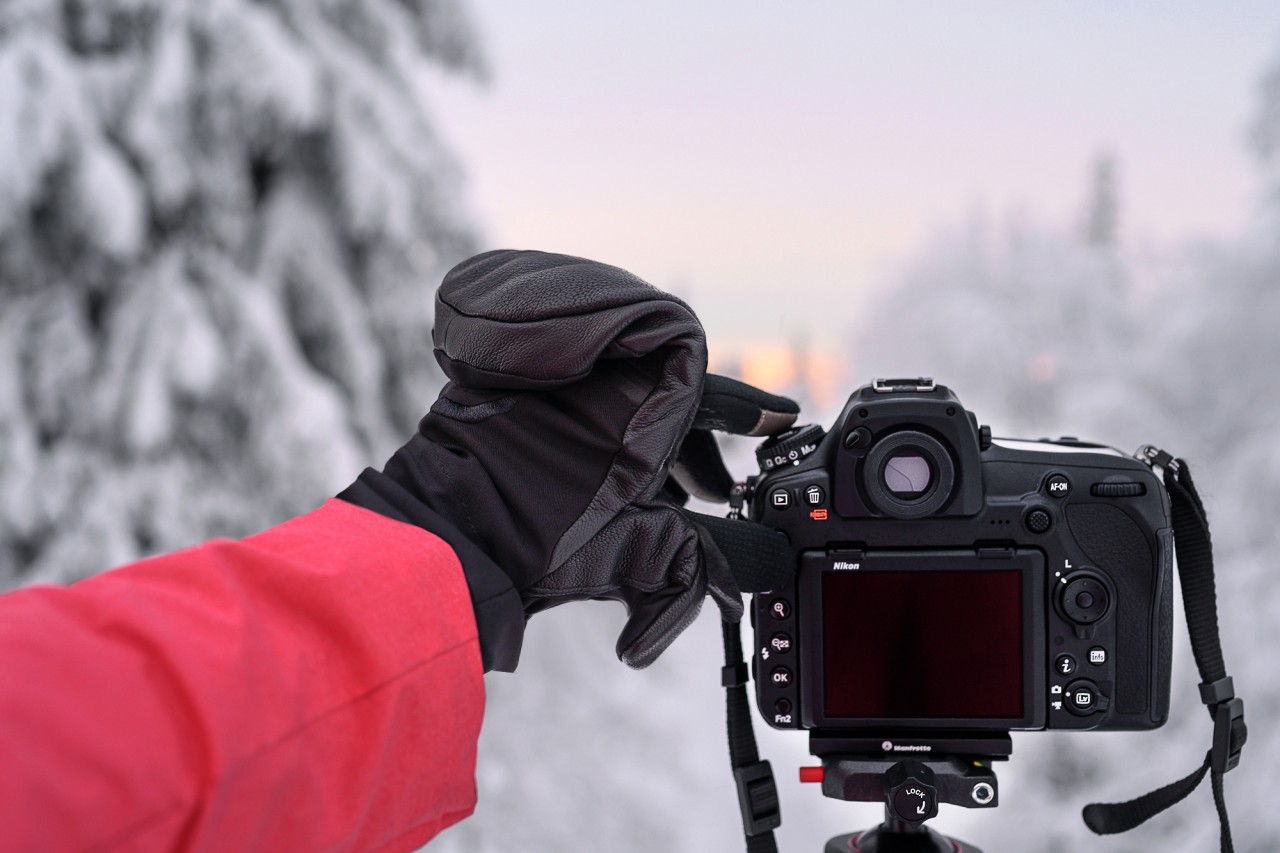 What difference do good photography gloves really make and which glove combinations do top photographers trust?
Cold hands and stiff fingers - a well-known problem for outdoor photographers
You are fully motivated to take pictures in the cold. Even outdoors, you want to have maximum control over your camera and its settings. You keep slipping out of your gloves briefly - your hands and fingers soon start to freeze. Even in your thick gloves they don't get warm again and all you want is to quit and go inside again. You are glad the picture is in the box, but you are not quite satisfied. Back home you are frustrated with the result, thinking about what the shot could have turned out with better equipment.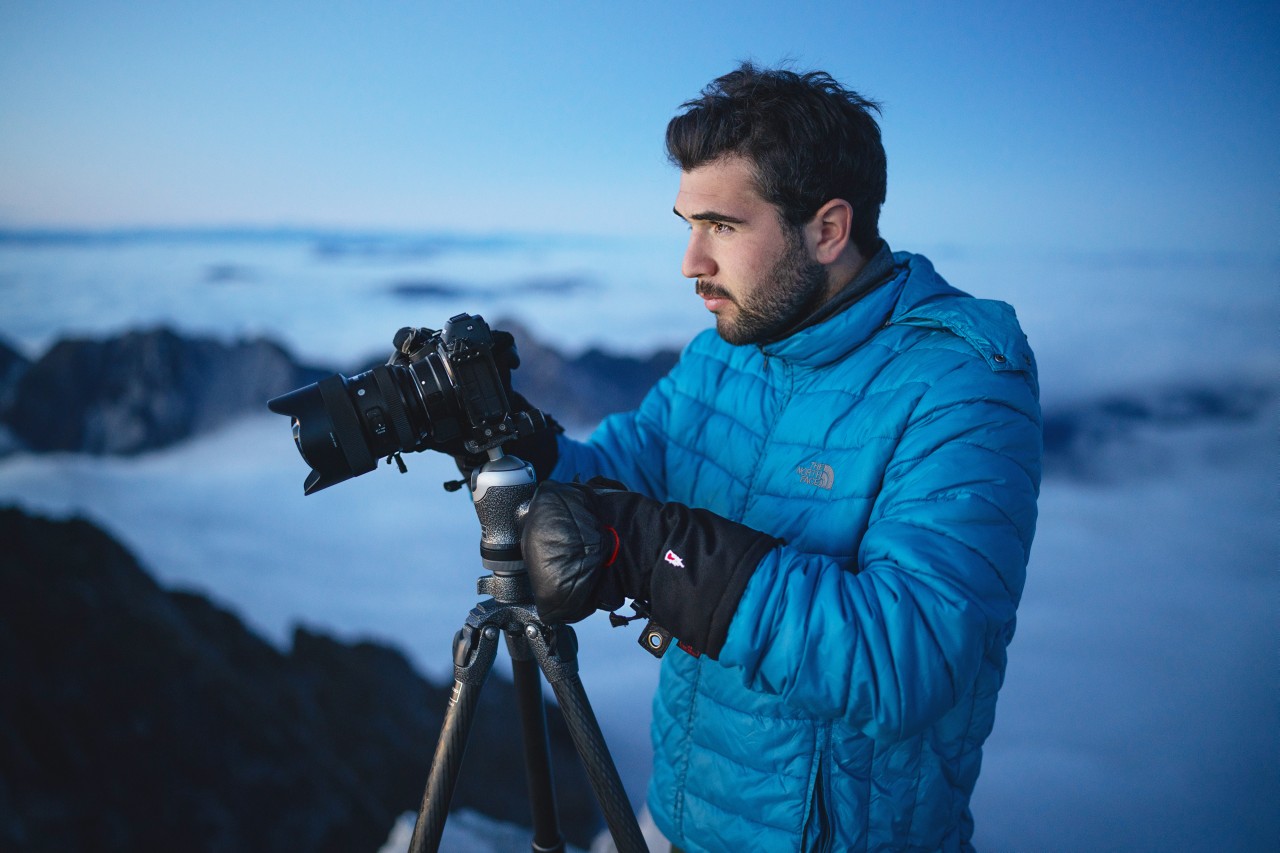 Experience from professionals
Do not leave it to mere chance when it comes to buying photo gloves. We at THE HEAT COMPANY work with professional photographers as partners and ambassadors, who use our gloves in the coldest places on earth. In a constant exchange we develop them together continuously. Hence, there is already a lot of experience in our gloves. Over the course of time, a sophisticated glove system. The HEAT LAYER SYSTEM has been developed.

From special forces to photo gloves
Originally, we developed our gloves especially for special forces. The challenge was to build gloves that allow sensitive handling and are extremely warm at the same time. Photographers quickly discovered the gloves for themselves. Meanwhile, our gloves have become a must-have gear for photo trips from the south of Patagonia via Iceland and the Lofoten to Spitsbergen and Siberia.
Warmth with system
Constantly changing, often unpredictable conditions require flexible and adaptable equipment. We at THE HEAT COMPANY are outdoor enthusiasts and have made it our mission to develop not only the warmest, but also the most functional gloves with the highest quality standards.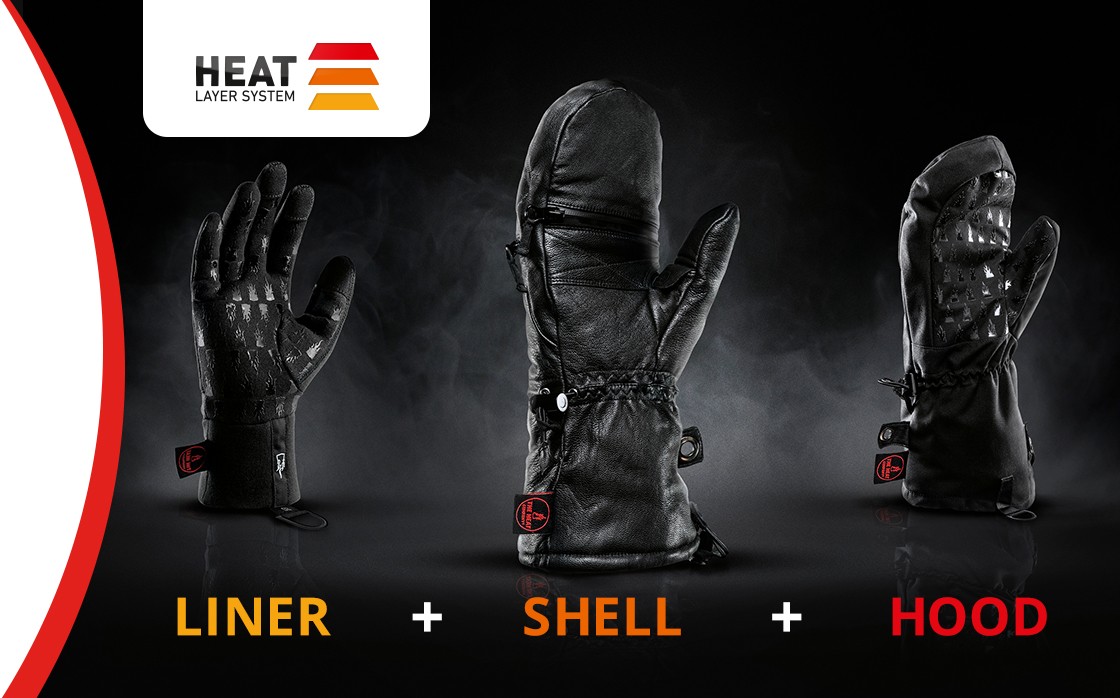 The HEAT LAYER SYSTEM is a 3-layer glove system with many possible combinations. It is the solution for the most diverse requirements and individual needs.
1st Layer - LINER
LINERS are thin under-gloves that allow you to handle your camera comfortably without having to take them off. All LINERS have touch-sensitive materials on the fingertips - suitable for touchscreen displays of all manufacturers. Depending on your personal preferences, you can choose from different models for different temperatures and requirements. LINERS can be worn alone or under the SHELL (2nd Layer).
2nd Layer - SHELL
The SHELL is an extra warm mitten that is worn over our LINER gloves. You can easily open the mittens with a zipper on the palm of your hand and fold back the mitten flap if necessary. This way you can take pictures wearing the LINER without taking off the mitten. The SHELL is also available as a especially warm full leather version SHELL FULL LEATHER.
3rd Layer - HOOD
The outermost layer of the HEAT LAYER SYSTEM is used in extreme conditions. The POLAR HOOD is a thin and extremely light mitten cover. You can simply roll it up small and stow it effortlessly in your photo bag. It offers additional protection against wind and wetness and you can combine it with all glove models of the HEAT LAYER SYSTEM. During a rain shower, the POLAR HOOD can come in handy directly over the LINER.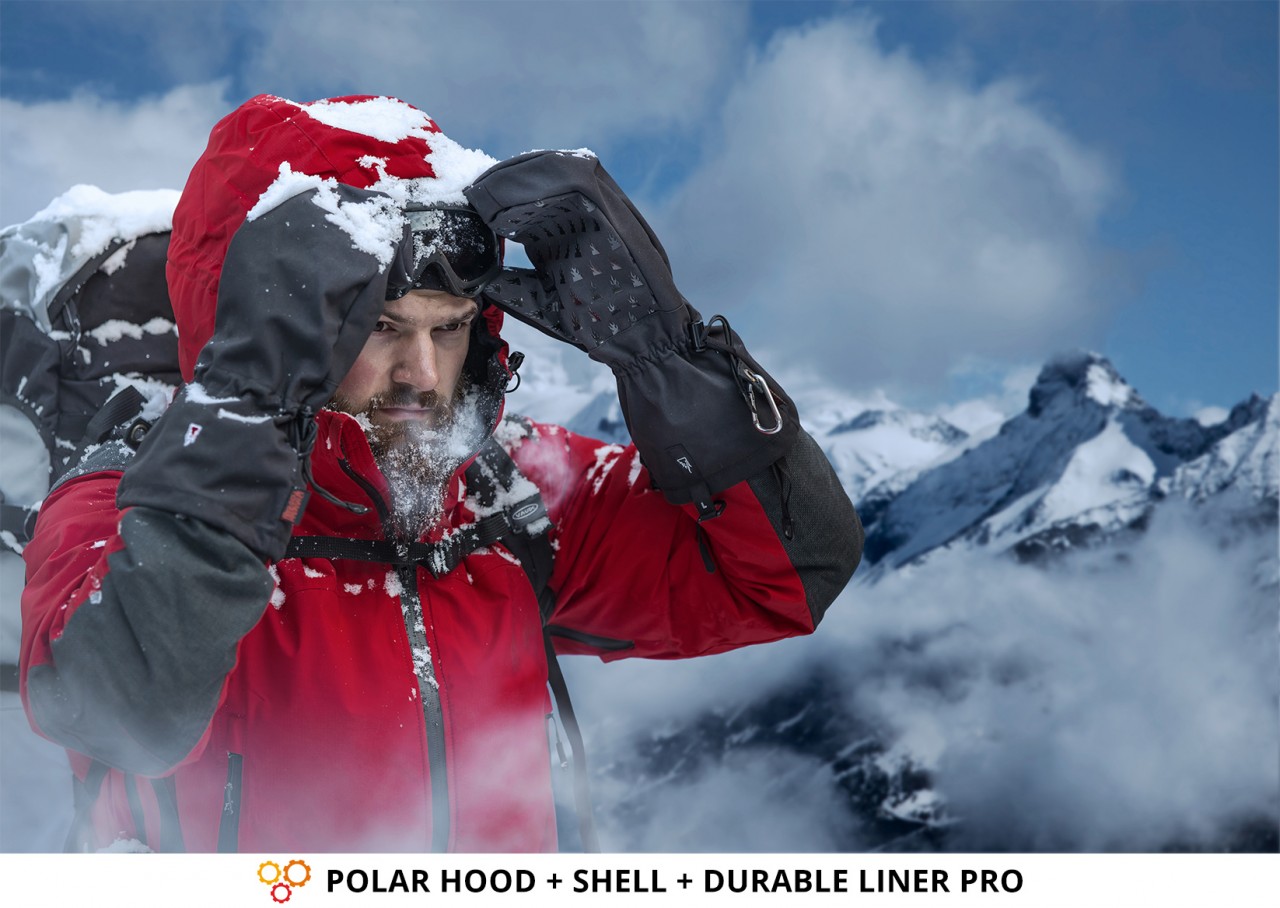 SMART combined!
Some photographers prefer the practical all-in-one solution: in the HEAT 3 SMART and HEAT 3 SMART PRO models, the underglove (LINER) and the mitten (SHELL) are already permanently sewn together. You can also wear the mitten overcoat (POLAR HOOD) as the outermost layer against wind and weather with these models.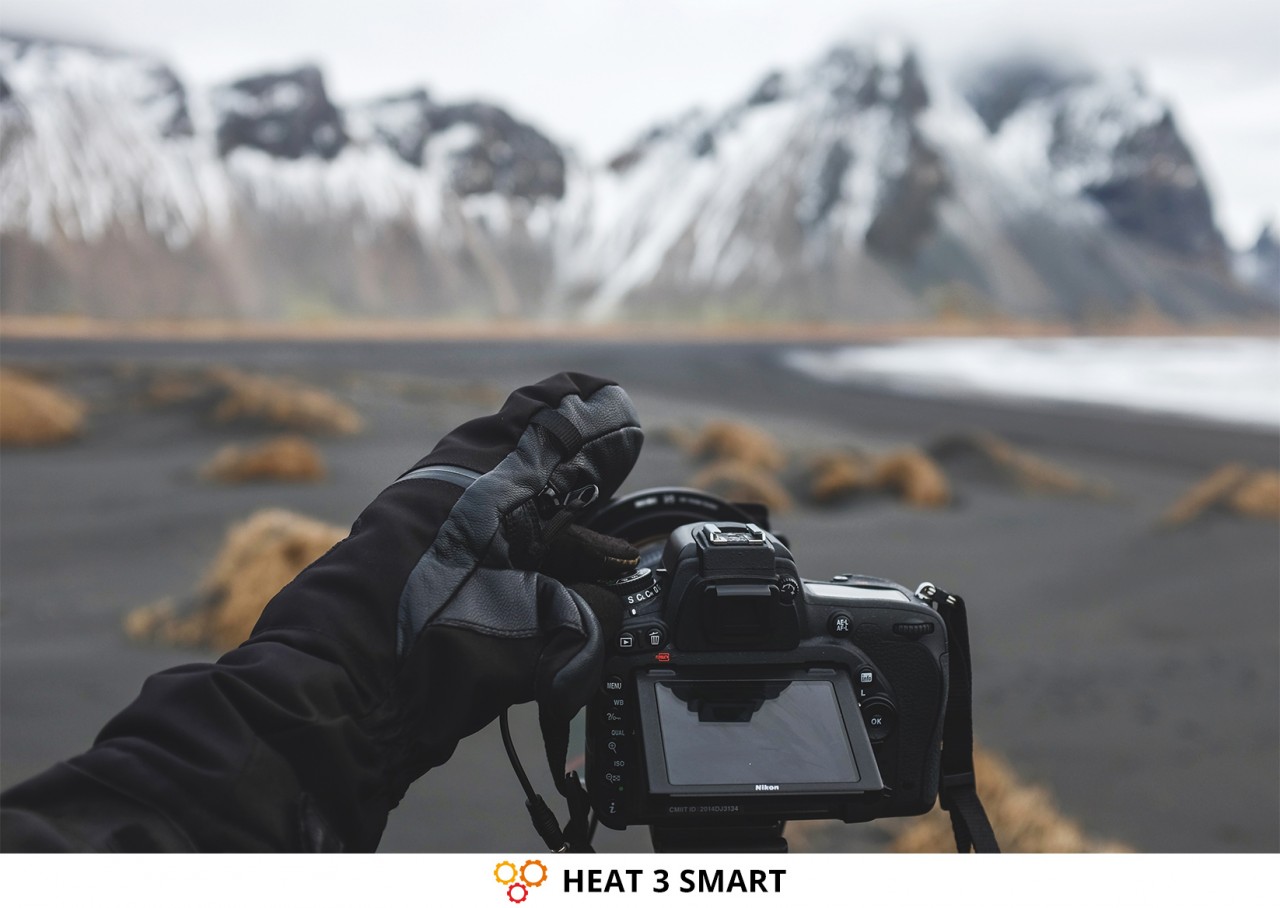 You prefer to have direct contact with your camera?
Our HEAT 2 models are for those who prefer a fingerless glove when taking pictures. If you need to, you can simply fold back the mitten cap over your fingers. Perfect for in-between seasons and slightly sub-zero temperatures. You can combine the HEAT 2 gloves with the MERINO LINER and the POLAR HOOD.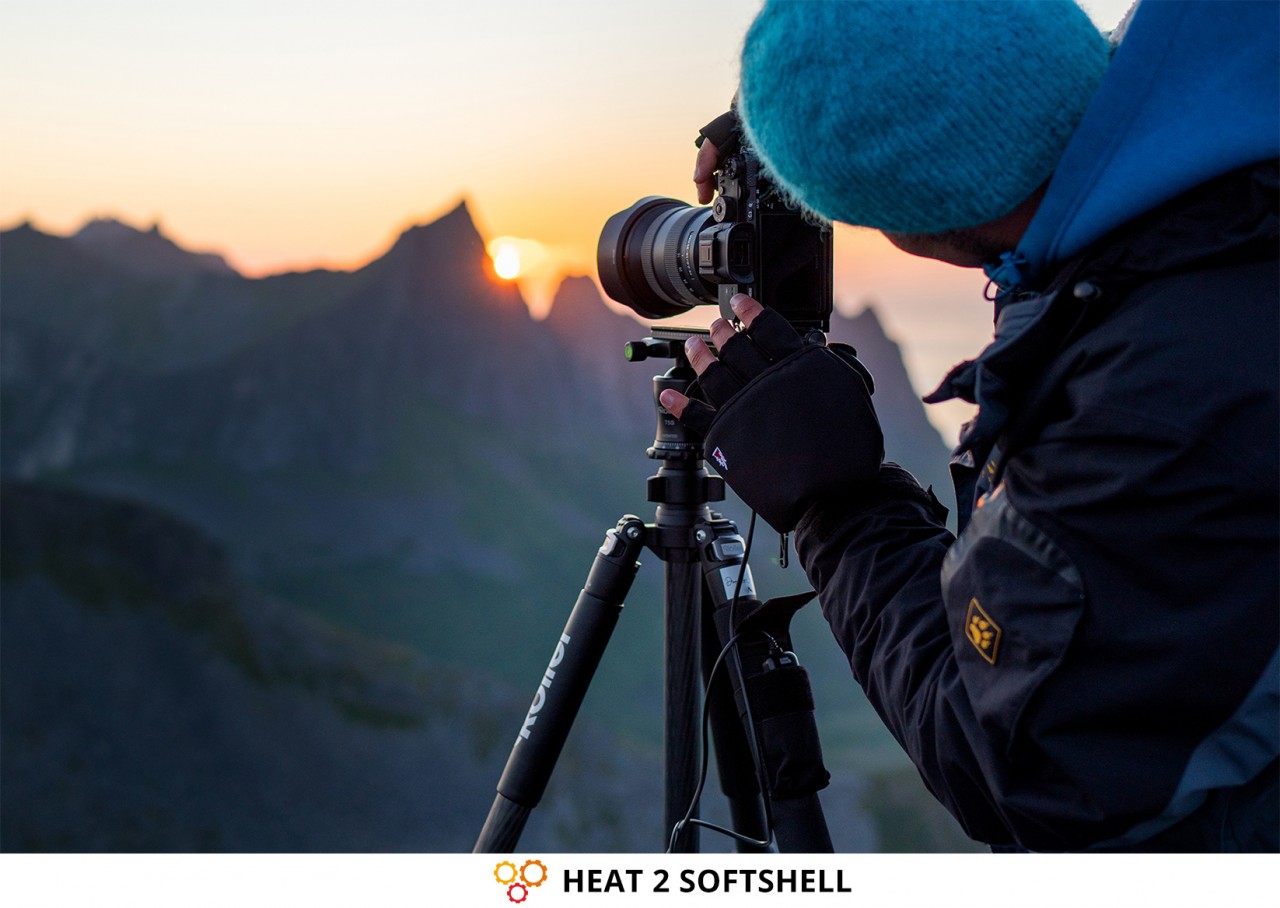 Clever details
Hidden magnets: The mitten flap and thumb can be folded back and easily fastened so that you can handle your camera without restrictions.
touch-screen sensitive materials: Operate your phone and camera without taking off your gloves.
Extra-pocket on the back of the hand: for warmers or small photo equipment, such as your memory card
Useful catch loops and carabiners: You can connect all layers together so that no part gets lost when you take a picture.
Extra long wrist cuff: against thermal bridges
2 drawstrings for optimal fit, as well as protection against wetness and snow
Practical pulling aid: Loops on the side of the mitten or between the fingers make it easier to pull them off.
Intelligent material use: Provides optimal characteristics so that you can fully concentrate on taking pictures.
Silicone print on the palm: Keep a tight grip on your lens when changing it.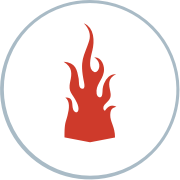 Highly desired among professionals
For many years, professional photographers from all over the world have relied on photography gloves from THE HEAT COMPANY for their adventures:
Roberto Moiola photographer and founder of clickalps.com
Roberto Moiola is an Italian photographer and founder of the photo agency clickalps.com. He travels with his photo courses and workshops all over the world to discover new places with his camera. That's why a flexible glove system is very important to him - he carries his WIND PRO LINER and the SHELL as a second layer with him on every trip.
Proven for years on our photo expeditions

– Roberto Moiola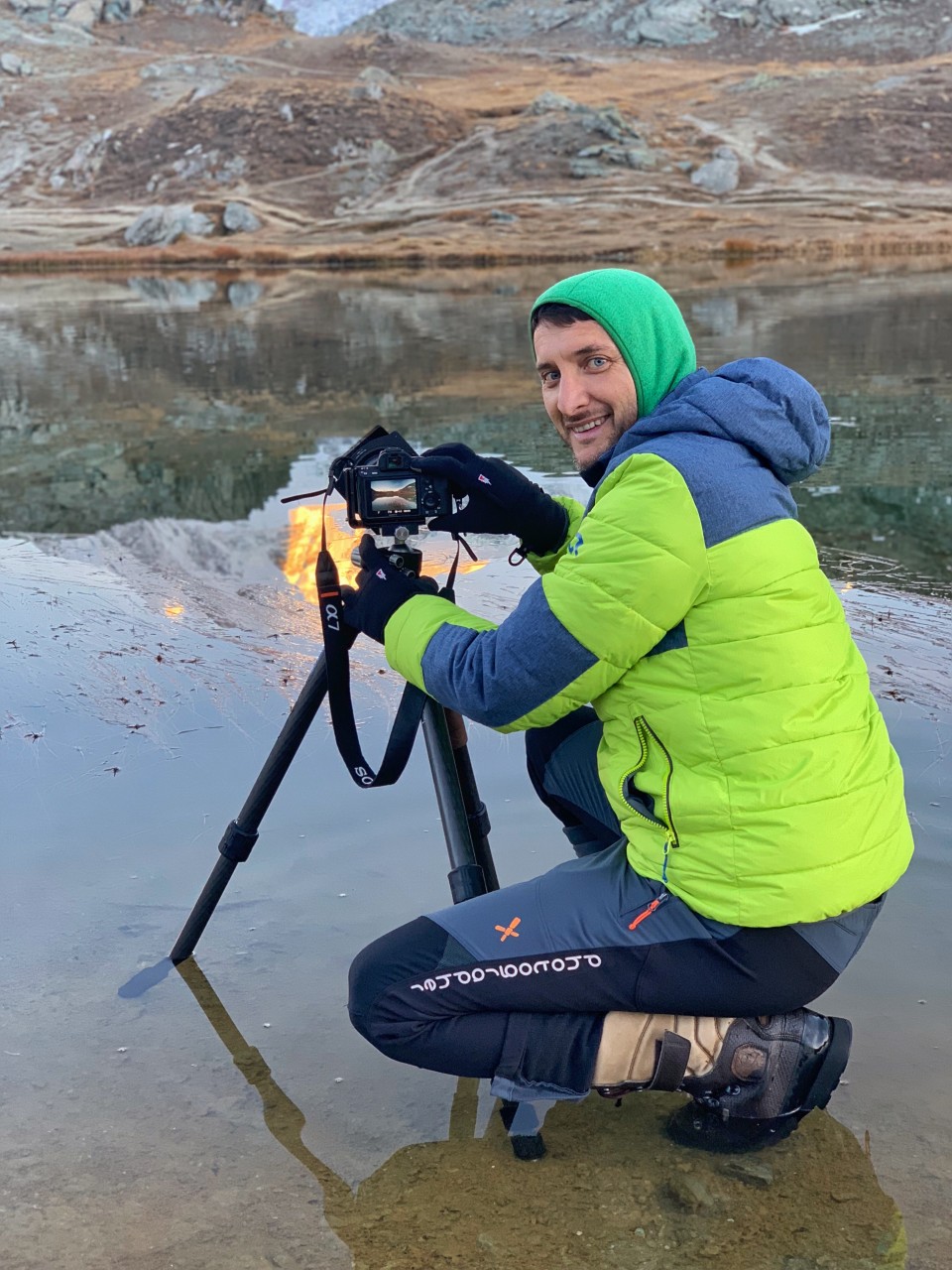 © Roberto Moiola, Lofoten, 2019
Roberto's favorites:
---
Stanley Leroux - Award winning photographer
The photographs of the Parisian photographer Stanley Leroux have already been presented in numerous exhibitions around the world. As one of the best wildlife photographers, he relies on the HEAT LAYER SYSTEM on his photo tours to be prepared for any weather.
The Layer System is super flexible

– Stanley Leroux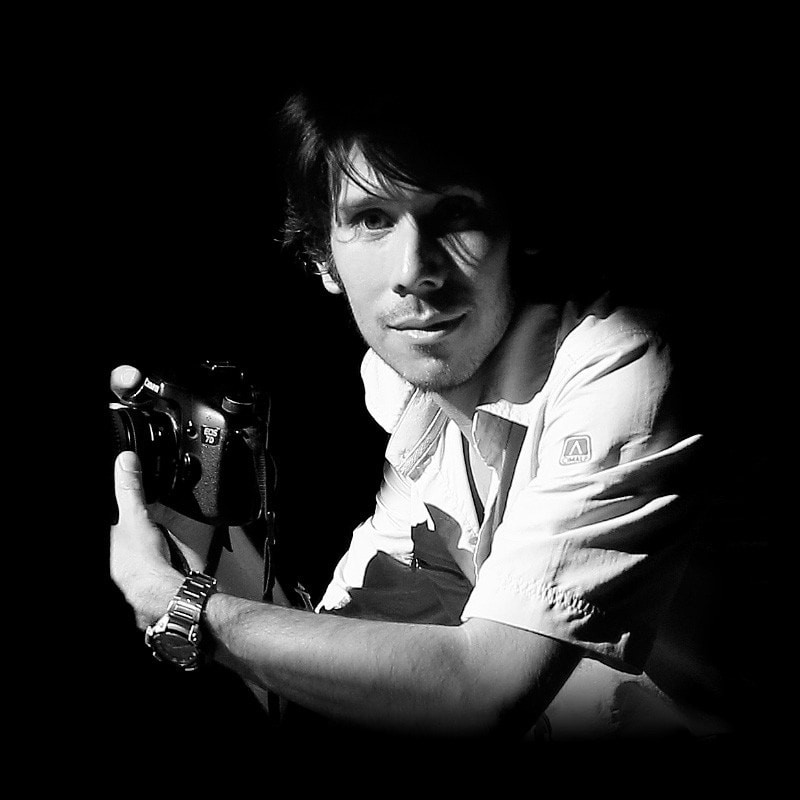 © Stanley Leroux, Antarctica
Stanley's favorites:
---
Florian Smit - photographer and adventurer
Since completing his training as a photographer in 2015, Florian Smit has been working as a freelance nature photographer. On his travels he is always in search of adventure, adrenalin and wilderness. In these extreme conditions he trusts in his favourite combination POLARTEC LINER + SHELL.
Simply the best gloves when it gets really cold

– Florian Smit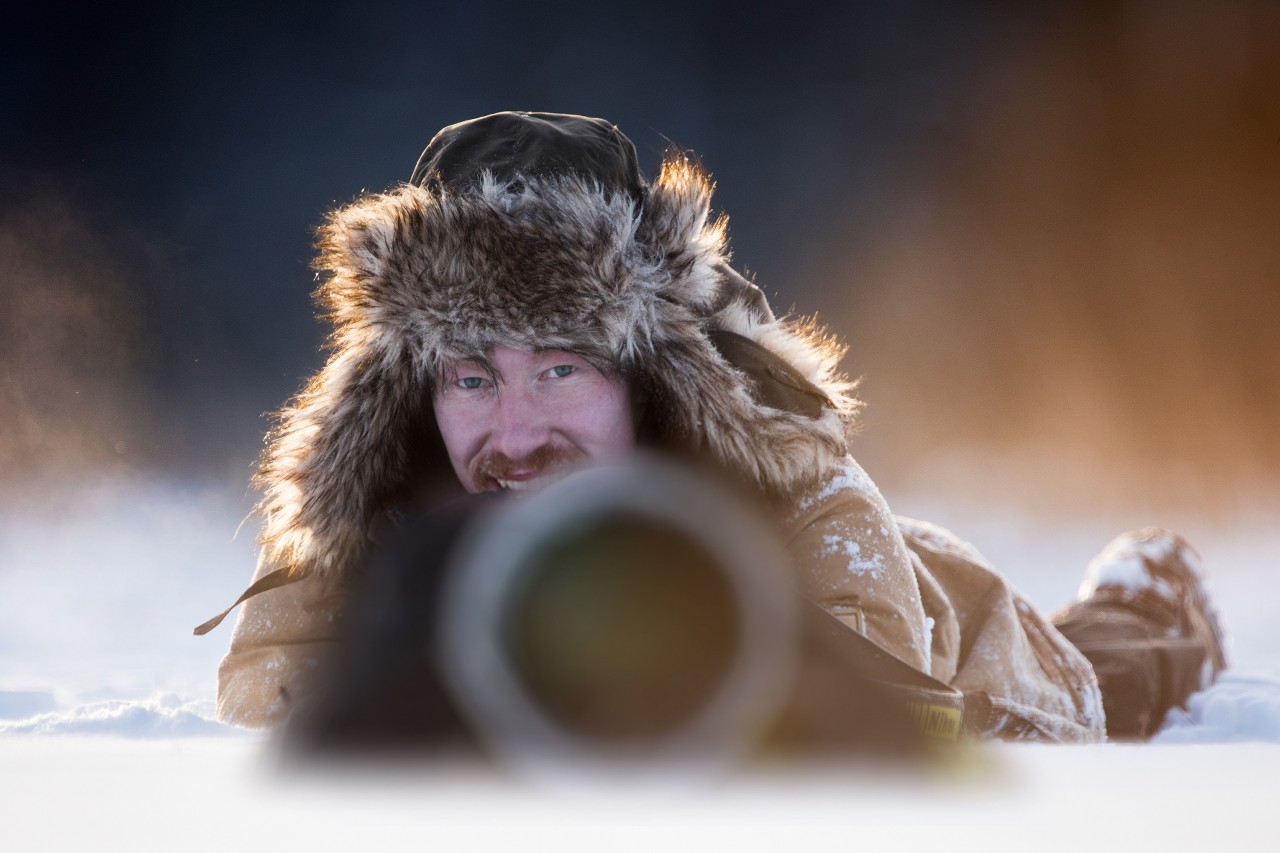 © Florian Smit
Florian's favorites:
---